UNLISTED. Very rough surfaces. Most likely a modern counterfeit.
Sharply struck with full date. Very scarce variety on 27mm planchet. Hayden says: "By my count the Low 54 is ten times more common than this variety." This token was missing from the John J. Ford collection auctioned by Stack's on June 23, 2004.

Steve Hayden Mail Bid Sale #21, May 22, 2004, lot 636.


Am I Not a Woman & A Sister. 1838. Silvered copper. 27mm.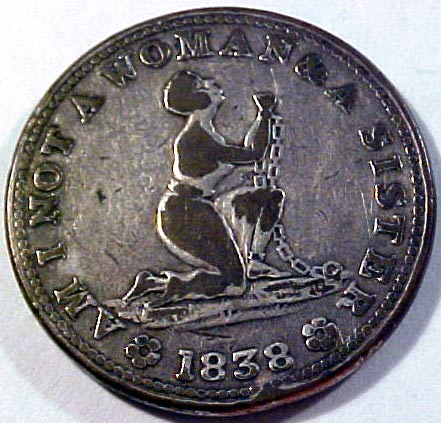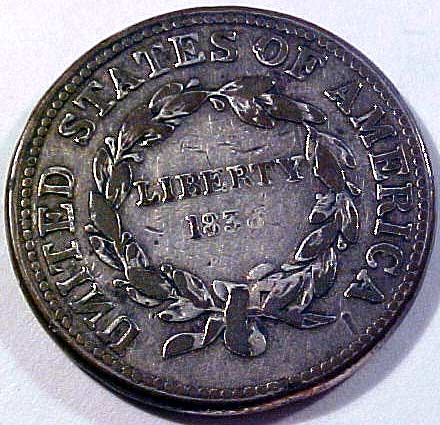 Extraordinarily rare silvered copper variety of this popular anti-slavery piece.
| | | | |
| --- | --- | --- | --- |
| HT 81B Copy | Low 54B Copy | XF-45 | R-8 |

Am I Not a Woman & A Sister. Contemporary Copy in Silver.
Appears to be a contemporary copy. There is a small chance this is a struck copy with altered surfaces, in which case this would be extremely rare.
Early American History Auctions sale, October 11, 2003, lot 471.














Copyright © 2004-2006 Alan S. Fisher. All rights reserved.