R.L. Baker. Charleston, SC. 1837. German Silver. 19mm.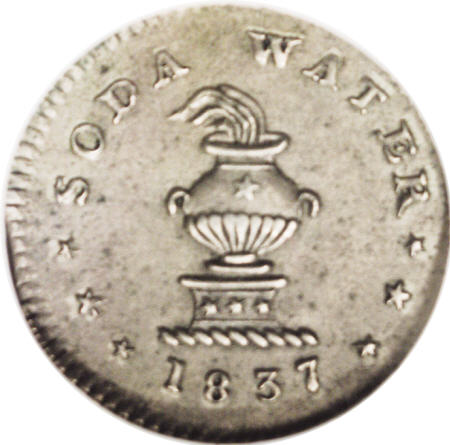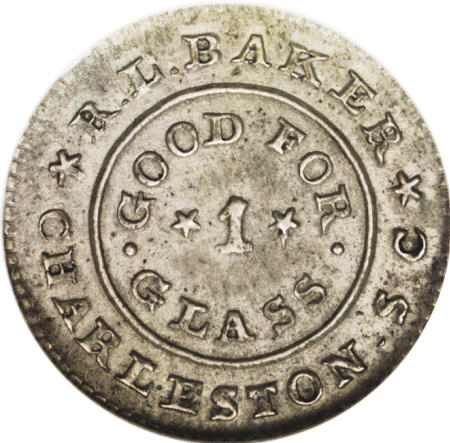 South Carolina tokens from the Hard Times era are all rare and elusive. Russell Rulau's Standard Catalog of United States Tokens 1700-1900 enumerates three types of South Carolina tokens from the era, with rarities ranging from R.7 to R.9. The present example is one of only seven pieces "in public hands," according to Rulau. This type of trade token was "Good For 1 Glass" of soda water at the R.L. Baker establishment in Charleston. The obverse, curiously, shows a steaming urn of liquid, mounted on a pedestal, with a star on the side of the urn. The piece is boldly struck, with light-gray surfaces that are free of any mentionable distractions, and assured ranks high in the Condition Census of the finest known pieces.
The Troy Wiseman Collection (Heritage Auction Galleries, September 16, 2006, lot 5970). Ex. The John J. Ford Collection, Part IV (Stack's, June 23, 2004, lot 190).














Copyright © 2004-2006 Alan S. Fisher. All rights reserved.