Gasquet Parish & Company New Orleans, LA 47 Chartress Street. (1835-41). Brass. 28mm.

Rare and underrated merchant. Steve Hayden comments, "This is the first example of this variety I have seen offered in twenty years."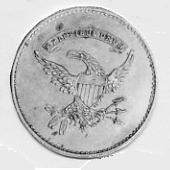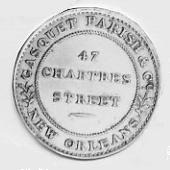 Obv: Lightly cleaned.

Rev: Even toning.
Steve Hayden Mail Bid Sale #25, July 1, 2006, lot 498.














Copyright © 2004-2009 Alan S. Fisher. All rights reserved.