A beautifully struck, problem free coin.

Stack's June 23, 1992 sale lot 56.


Ephriam A. Hathaway. 1833. Copper. 28.5mm.

Counterstamped with fireplace shovel on one side and spoon on the other side. There are 3 pieces known.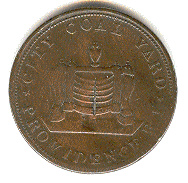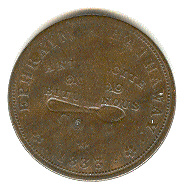 Obv: Fireplace shovel counterstamp.
Rev: Spoon counterstamp.














Copyright © 2004-2007 Alan S. Fisher. All rights reserved.