I Take The Responsibility. (1837). Brass. 29mm. Details...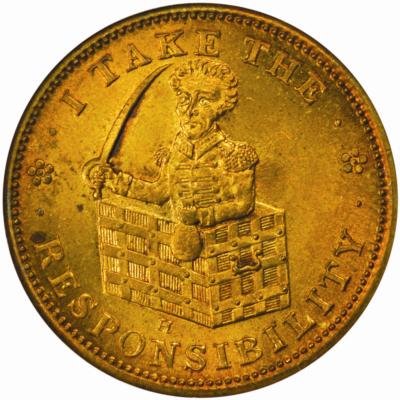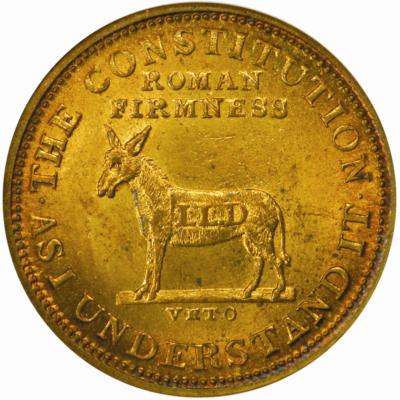 Bowers and Marena, February 28, 2008, lot 8. Ex. John J. Ford, Jr. Collection, Stacks, June 2004, lot 113. Earlier Ex: Donald Miller Collection and Dr. George Hetrich.
| | | | |
| --- | --- | --- | --- |
| HT 72 | Low 53 | MS 62 BN | R-2 |

I Take The Responsibility. Copper. 29mm. (1837-42). This is an inferior copy of Low 51 with no "H" under the safe.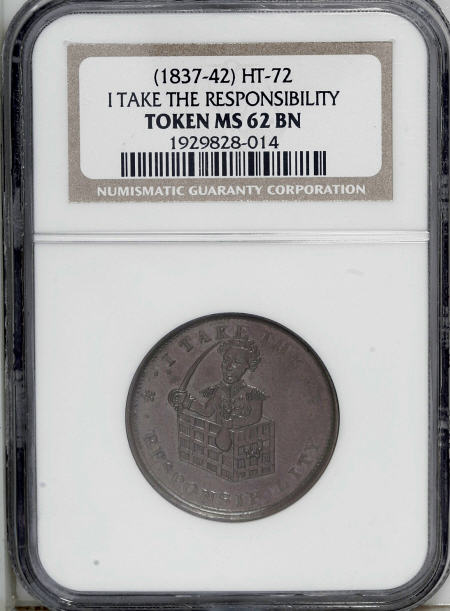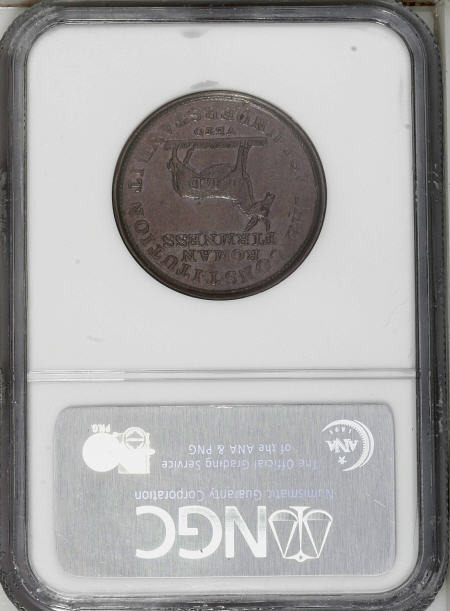 Slightly proof-like. A cruder execution of the above them of Jackson with sword guarding strong box with Jack Ass on reverse. Well struck in the centers, although the borders are more softly defined. There are no significant marks, but a strike-through weakens the second I in RESPONSIBILITY. The dies are clashed and have medal turn. The rims are much higher than those seen on Low 51 and Low 52. Low 53 is an inferior copy of Low 51, with no H below the safe. Hayden: Quite rare this nice and only the 5th example in Uncirculated I have recorded.
Steve Hayden mail bid sale #26, December 9, 2006, lot 567.
Ex. The Troy Wiseman Collection (Heritage Auction Galleries, September 16, 2006, lot 5833).














Copyright © 2004-2009 Alan S. Fisher. All rights reserved.